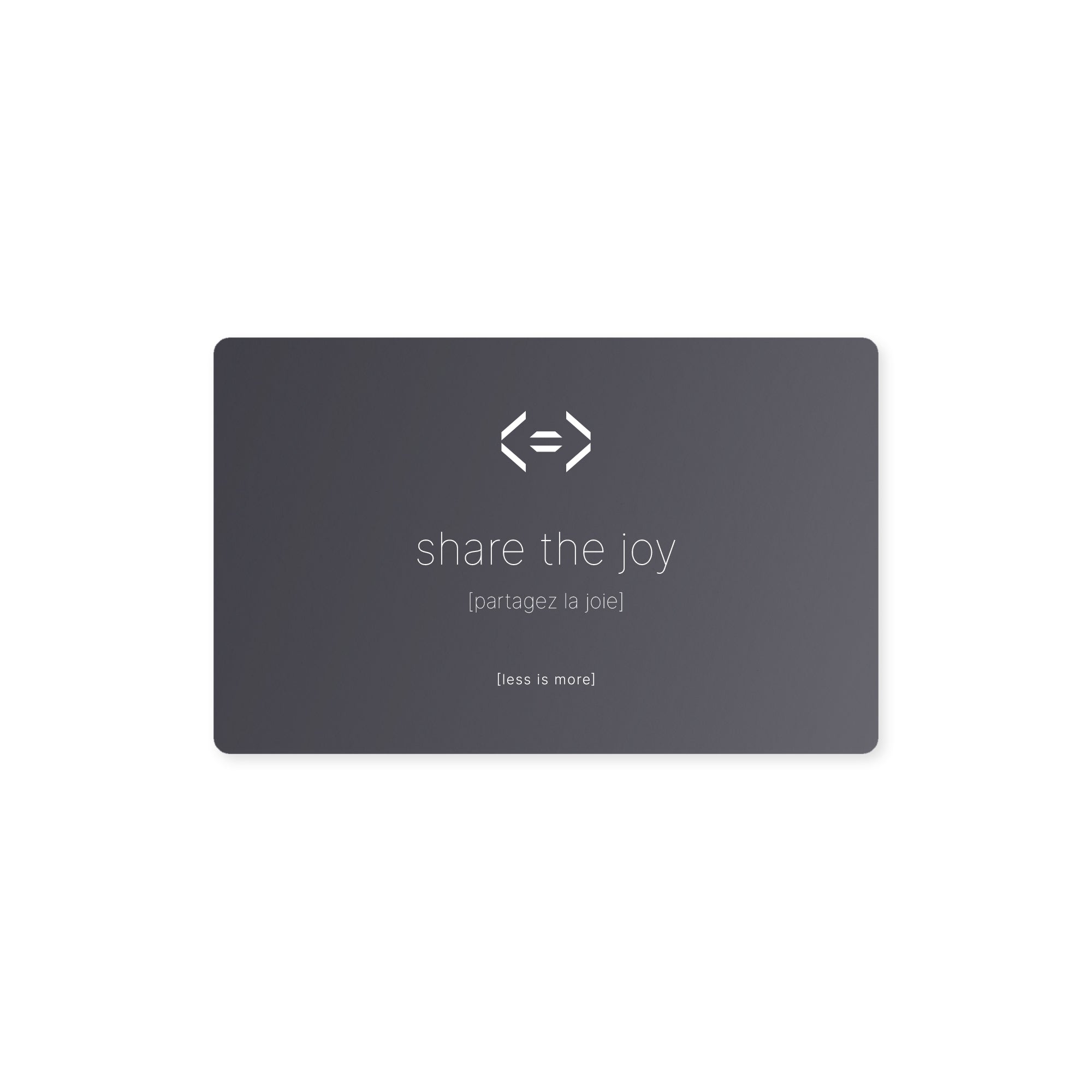 digital gift card
Can't decide on what to get them? Our less is more digital gift cards are an easy fix.
refer your friends to get them €5 off their first order!
when they make their first purchase, you also get €5 off your next order*
invite my friend >>
*There is no limit to the number of friends you invite, but you can only use 1 single €5 voucher in a single purchase.