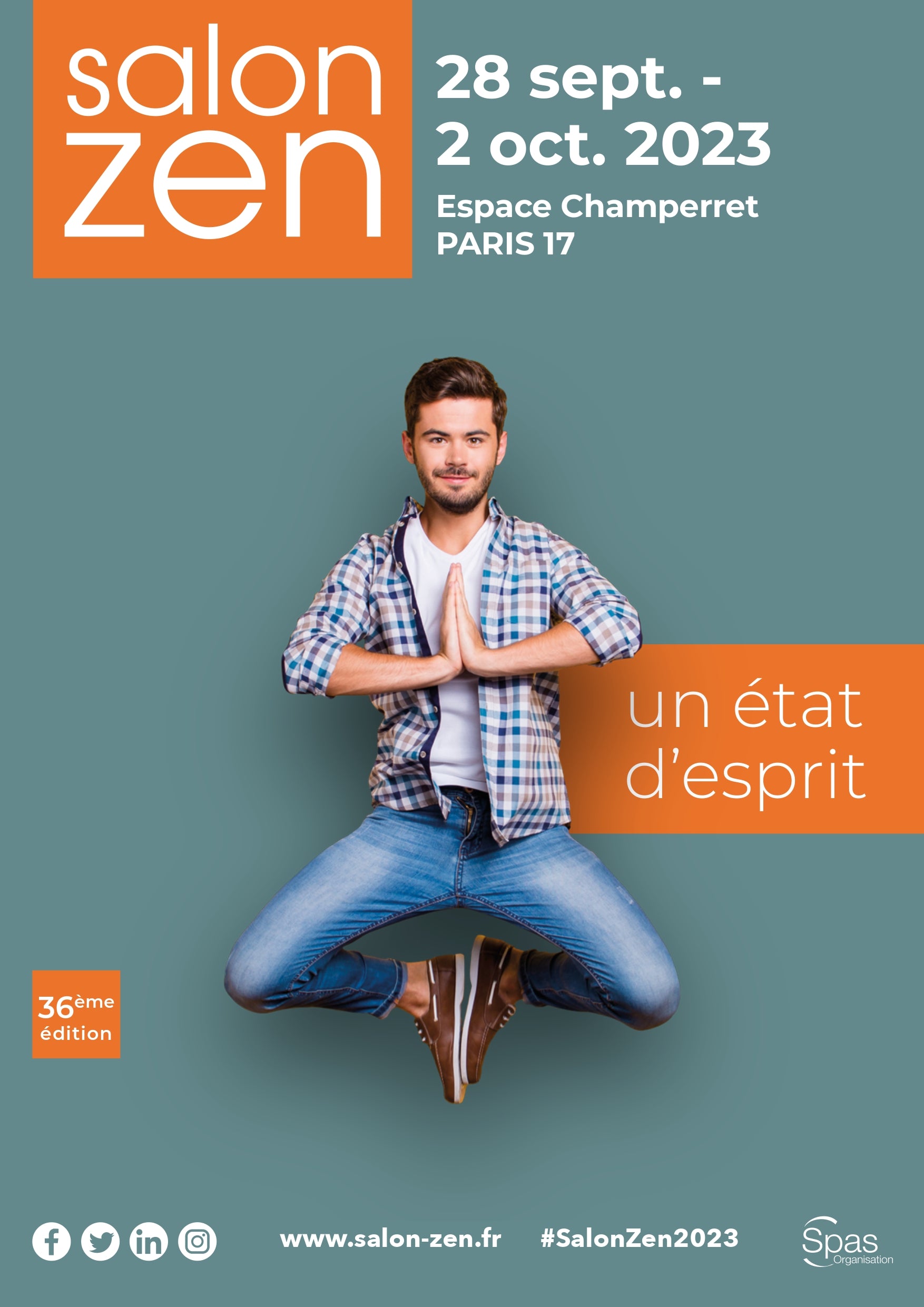 less is more is waiting for you at the Zen exhibition: 5 days of discovery, serenity, and personal fulfillment.
Location
Espace Champerret Paris 17
More than an exhibition, it is a mindset....Zen fair has established itself as a place for discussions on major societal issues related to personal fulfillment and the search for meaning. As a catalyst for meetings and experiences, the Zen fair has consistently highlighted a variety of methods and practices, both ancient and innovative, which resonate with today's world. 
3 different atmospheres to showcase the theme of the fair will be available for you to discover:
Personal Growth :
Coaching; Travel and Workshops; Specialized Publications; Self-improvement Products, Games, Music; Speed Coaching Area; Personal Development Workshop
Lifestyle & Spirituality:
Jewelry and Minerals; Spirituality Publications; Zen Furniture and Decor; Arts and Traditions of the Orient; Energy Healing; Discovery Workshop
The Wellness :
Alternative Medicines; Dietary Supplements; Organic & Natural Cosmetics; Organic and Healthy Food; Health and Well-being Publications; Massage and Relaxation Universe;
You will find the less is more products, on stand H59, in that wellness area, with other cosmetic natural brands.
You will be able to experience our sensorial textures, test their quality and enjoy our amazing fragrances. 
We will also have special discount on the stand, up to 15% compared to the website prices.  
The amazing 5 day program of the fair includes:
- 150 workshops for personal development, discovery, and practice
- 20 major conferences Training workshops
- A late-night event on Friday, dedicated to the Zen Fair Book Prize

This event is taking place from Thursday 28th September to Monday 2nd October 2023. 
10am to 6.30pm Thurs/Sat/Sun
10 to 6pm Monday
10 to 8pm Friday
See you there!
#SalonZen2023
@Salon ZenParis